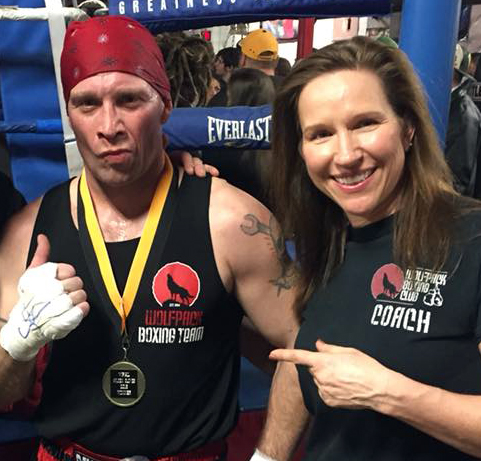 Click here to add text.

USA Boxing Certified Coaches

Coach Doug Williams

Coach Doug has over 50 amateur fights (42-12) and is a Level 1 USA Boxing certified coach.  Coach is a former Golden Gloves sub novice champ, 1982 Silver belt runner up, 83 Junior Olympic runner up and in 1984 he lost a close decision to Meldrick Taylor in the Olympic Trials (Meldrick went on to win the Gold in 1984). Coach Doug has been with Wolfpack since 2013. Favorite fighter: Sugar Ray Leonard

Coach Chrisean Nichols

Coach Chrisean has been with Wolfpack Boxing Club since 2011 and is 7-2 as an amateur. Chrisean is the 2016, 2017 and 2018 178lb Junior  and 2019 Youth Open Golden Gloves Champion for Western PA . Favorite fighter: Mike Tyson

Coach Nate Johnsen

Coach Nate has been with Wolfpack Boxing Club for 10 years as a fighter (since he first put on boxing gloves at 9 years old) and 4 years as a coach.  Nate has over 30 amateur fights and is a 5-time Western PA Golden Gloves Champion, 2-time Western PA Silver Gloves Champion and a silver medalist in the Junior Olympics. Favorite fighter: Sugar Ray Leonard

Coach Joey Towell

Coach Joey is a Level 1 USA Boxing certified coach and member of the Wolfpack Amateur Boxing fight team.  He is also the 2019 Western PA and State Elite Sub-novice Golden Gloves Champ at 178lbs.  Joey's style is diverse and he not only has a high boxing IQ, but is also a great motivator!  Coach Joey has been with Wolfpack since 2017. Favorite fighter: Roy Jones Jr.

Parkinson's Boxing Coaches

Coach Marta Phelps

Coach Marta started with Wolfpack Boxing Club in 2012 and is Level 1 certified USA Boxing Coach and certified Rock Steady Coach.  Marta's hands-on approach and attention to detail make her an exceptional coach.  Marta spars with heavyweights and is not afraid to mix it up in the ring! Favorite fighter: Oscar De La Hoya

Coach Lucas Llera

Coach Lucas is part of the Wolfpack Fight Team and a Level 1 USA Boxing Coach. Lucas is also the 2018 201lb Novice Western PA and Novice State Golden Gloves Champion.  Lucas is also the 2019 Elite Open Class Western PA Golden Gloves champion and state runner-up. Lucas has been with Wolfpack since 2015 and you will find that he is not only very personable, but also one slick boxer!  Favorite fighter: GGG

What Are You Waiting For?

For the average person who has never boxed or been in a boxing gym, pursuing boxing can be an intimidating experience. Just stepping in the door might be the biggest hurdle.  The big misconception is that you are going to suffer a painful beating or that the members are "tough guys".

Truth is, our team and members are the friendliest, most knowledgeable and most personable people you'll ever meet. Wolfpack Boxing Club is a friendly and fun atmosphere.  You won't be allowed in the ring or spar until you are qualified, and then under complete supervision - and only if you desire to spar/compete. Fun, safe and serious! 

 

"I have been going to the WOLFPACK Boxing Gym for years now....The coaching and training techniques here teaches all the fundamentals of the art of boxing and self defense...hit with out  being hit...The art will condition your body like very few athletes have done ..This work out is for the young and the aging athlete. The trainers there know how and what it takes to be on top of your game..a FUN clean gym with great people with a great work out, what could be better..."   ~Tony L., former undefeated pro boxer (12-0) and Wolfpack Boxing Club member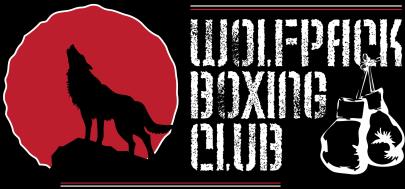 About Jeff

Jeff Mucci is owner of and head trainer at Wolfpack Boxing Club. Jeff has been involved in amateur boxing and martial arts since 1990 including studying Muay Tai, Jun Fan Jeet Kune Do and USA Boxing in State College, PA. Coach has been with Wolfpack Boxing Club as a coach since 2009 and took over ownership in 2012. Coach is a former Regional Golden Gloves champion (undefeated) and still spars with his students regularly.

Coach Jeff's approach to coaching is very hands-on, analytical, and comprehensive (no trendy boxing training gimmicks here!).  His ability to tailor his coaching methods to his students as well his keen attention to detail and ability to effectively communicate have enabled coach to produce 22 Western PA Golden Gloves Championships, 2 Silver Gloves Champions and 3 Master's Division World Champions (Ringside Masters Tournament, Sonny's International Master's Tourney and Gleason's Master's World Championship) in the past 5 years alone.  Wolfpack Boxing Club's focus is solely on Amateur boxing and teaching the "Sweet Science" to all skill levels (beginner to competition). We are not a competition-focused club (3% of our members compete).

Coach Jeff is not only an experienced boxer, Certified Rock Steady Boxing Instructor and Level 2 USA Boxing certified coach, but he also holds a Masters degree in business (MBA). Coach Jeff is also a strong supporter of
fighting Parkinson's Disease through boxing
.  Favorite fighters: Speed: Manny Pacquiao, Power: Mike Tyson, Defense: James Toney/Pernell Whitaker, Intelligence: Andre Ward.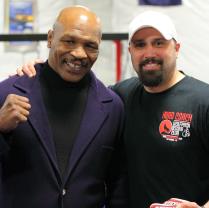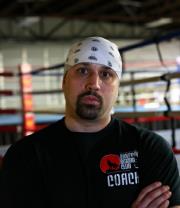 (412) 335-2419

1000 Gregg Street

Carnegie, PA 15106

Copyright 2017 Wolfpack Boxing Club | 1000 Gregg St. Carnegie, PA 15106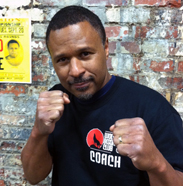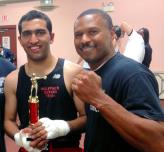 Open Gym Hours:

Monday-Friday: 

11:30am-1pm

4:30pm-8:30pm

Saturday: 10am-2pm

Sunday: 10am-1pm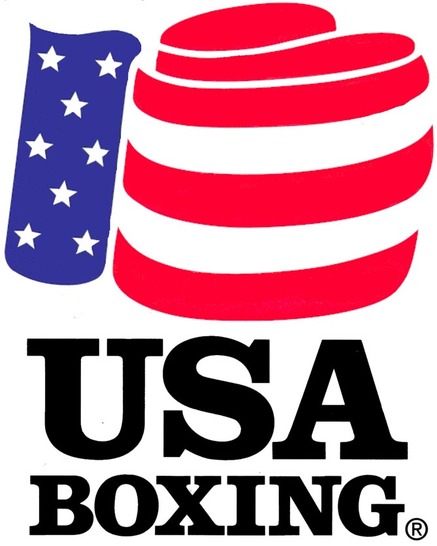 Wolfpack Boxing Club is a proud member of USA Boxing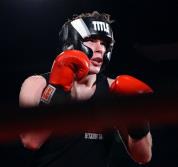 "When I tell people I belong to a boxing gym, this is what I mean. It is a real boxing gym. Best decision I ever made!" ~Julie D., Wolfpack member